Future High-End Droid Samsung Galaxy S6 Details Leaked
All droid heads are eagerly waiting for the new high-end flagship from the Korean manufacturer, namely the soon-to-be-the-next-most-desired Android smartphone in the world, Samsung Galaxy S6 ladies and gents.
Even if the info I'll share with you must be taken with a grain of salt, i.e. in the rumor department, along with some renderings presented just a few days ago, now we have a clear and undeniable set of let's say "drawings", revealing the actual size/dimensions of the next Galaxy S6.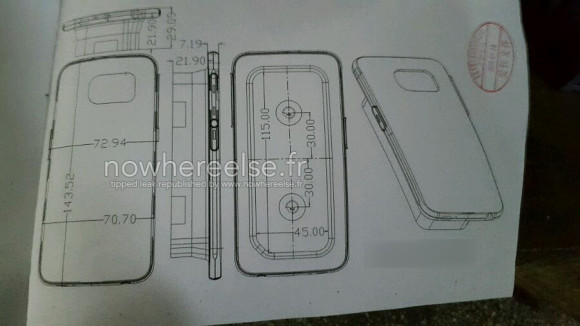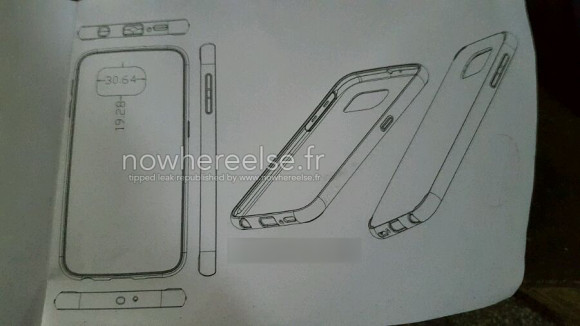 These schematics clearly show that the next Galaxy flagship will not "boldly step where no other Galaxy S did it before", in the phablet territory that is. I mean, some folks feared that the next gen flagship from Samsung will be so big and heavy that you'll require steroids and supplements in order to use it properly. Rest assured, since we know the actual dimensions and they're pretty okay : 143.5 x 70.7 x 7.2mm vs the actual S5's 142 x 72.5 x 8.1mm. The S6 will be pretty decent in this regard. The only difference will be felt due to the extra 1mm of thickness, but I think that's livable.
Another thing revealed by these "schematics" are the large camera objective and the usual set of sensors, all in good ol'Samsung tradition.
Since we already have three concurring/similar leaks (see the inserted links in the second paragraph) we may safely assume that the Galaxy S6 is already in the works and the rumors are pretty solid.
Stay tuned for "moar" news as they develop and fingers crossed for Samsung!
Comments