Google's Android P Rolled Out Officially, Called Android 9 Pie
The next major version of Android was officially released by Google today, and what do you know, it's Android 9 Pie, with the pie definitely not being apple-pie (pun intended). Better than fresh baked pie, right? That's Android 9 Pie for you baby. The update is already available for download if you own a Google Pixel device, and other manufacturers who were part of Android P's beta program are going to get their specific update by the end of fall.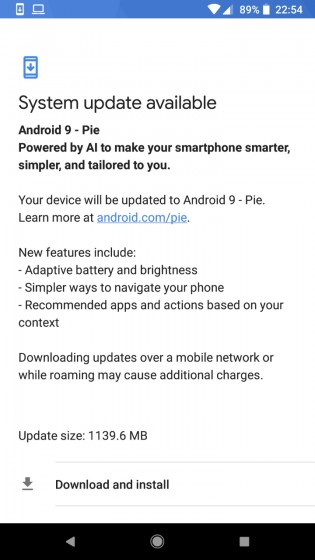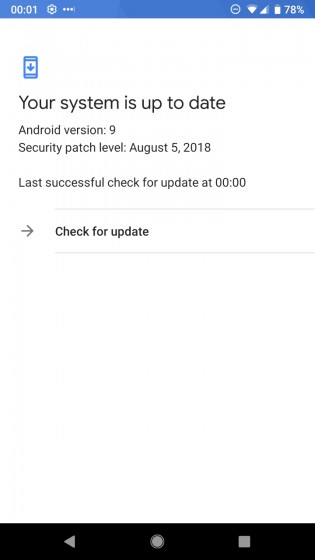 The ninth major release of Android brings a number of updates (security and privacy features mostly, to keep your data safe), improvements, and several new features, which are focused on artificial intelligence/machine learning, in order to make your smartphone even smarter than it already is. For example, there's the Adaptive Battery feature, that now figures out exactly which applications you use less, and then cuts off resources available (as in CPU time/processes and the like), thus making the battery last longer.
Another improved feature that works pretty much the same is the Adaptive Brightness thing, that is now capable of adjusting the display brightness automatically depending on what you're doing on the smartphone and your current location, provided you have the Location feature on. There's also a new Slice feature, which allows for more frequently used tasks to load quicker, as it allows apps to insert themselves into one's searches. Similarly, there's the App Actions, which also improves the use of your smartphone via machine learning.
Moreover, there's a new navigation system which now employs 2 buttons at the bottom of the screen, instead of the actual 3. The Overview mode can be now invoked by swiping up from the bottom. The Notifications area has been updated too, boasting circular icons and expanded previews for messages, and on top of that, smart reply options.
Finally, we have a brand spanking new gesture navigation via a single home navy button, that can be tapped/swipe right or up, and so on and so forth.
Comments