Samsung's Galaxy Note 9 Gets FCC Certification
The rumor mill has been quite busy lately talking about the upcoming Samsung Galaxy Note 9, a monstrous droid that was expected to be announced earlier by the Korean tech giant than they usually do. And truth be told, according to today's news, the Galaxy Note 9 actually hit the FCC and got its certification 1 month earlier than its predecessor (Galaxy Note 8) did last year. As far as we know, the Samsung Galaxy Note 9 will hit the markets on August 9, boasting a brand spanking new Qualcomm SoC on-board. The beast is expected to be unveiled at a special even in New York city.
Design wise, the Note 9 is said to be pretty similar to the previous gen, but the camera and the hardware platform were heavily upgraded, though we don't know for sure what that means. What we do know is that a device monikered A3LSMN960F just got FCC certification today, and the SMN960F particle is believed to be the actual model number of the device which is to be sold by Samsung anytime soon. Just to get the general idea, the Note 8 had the M-N950 model number, whilst the Note 7 was SM-N930, and the Note 5 was SM-N920. Putting two and two together, it's pretty obvious that the mysterious device that arrived at FCC today, the A3LSMN960F respectively, is the next Samsung Galaxy Note 9.
From the FCC manifesto, it looks like the A3LSMN960F is the international variant of the Galaxy Note 9, having all the bells and whistles on-board, including various LTE bands, NFC, Bluetooth, MST (for Samsung pay, before you ask) and so forth and so on. Following its arrival on August 9th in New York City, it is expected that the Note 9 beast will be shipped to customers world-wide by the end of the month, so fingers crossed and start saving your hard earned bucks, because you'll be in for a real treat: an Exynos 9810 octa-core system on chip or an QSD 845 , Samsung's patented  6.4-inch 1440×2960 Infinity Display, 6/8 GB or RAM, a 3850 mAh battery and up to 512 GB of storage.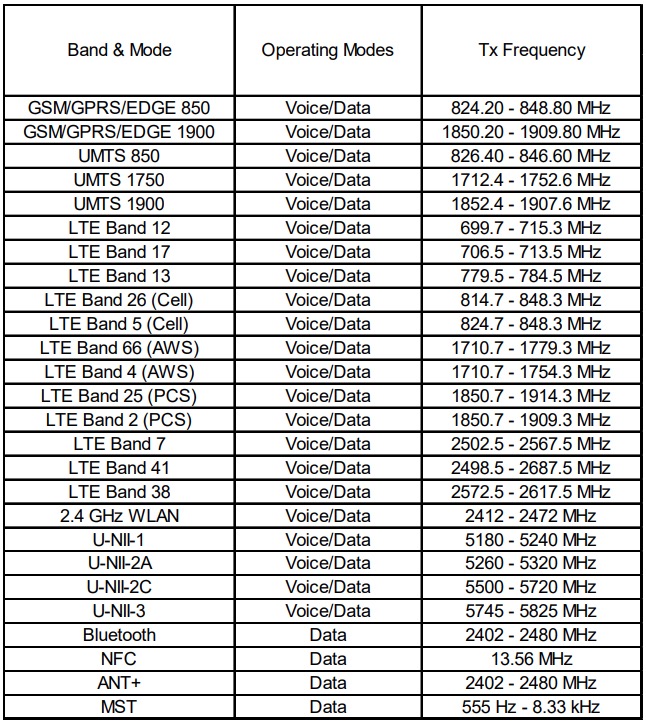 Via  FCC
Comments