Mass Shooting Caught on Video at Gaming Event Leaves 3 Dead 11 Wounded
A mass shooting took place earlier on Sunday afternoon in Jacksonville Landing in Florida during a video game tournament. If you pay close attention, you can observe red laser dot on the player wearing the red sweatshirt the moment the shooting starts. The kid on the right in video had a red dot laser sight on his chest right before first shot fired.

The kid is among the victims, and he  joined the tournament at the very last moment.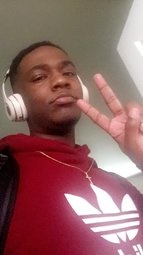 Source: #JacksonvilleShooting suspect is David Katz, "disgruntled gamer reacted to losing with violence", killed self. 3wks shy of 21st bday

— RickLeventhalFoxNews (@RickLeventhal) August 26, 2018
Jacksonville shooter David "Bread" Katz
"He's not hear to make friends" pic.twitter.com/uksPmfvRaU

— lewis (@lewisvjackson) August 26, 2018
Truer words have never been spoken. The victims were shot inside a game room at the Chicago Pizza. This is the shooter/killer: David Katz aka Ravenschamp and Bread. He was mad cause he lost a game early in the tournament.
This shooting happened at a $5000 tournament, and the winner would have qualified for a EA sponsored national tournament.
Jacksonville Sheriff Mike Williams confirms the single gunman in Sunday's deadly shooting at The Landing is deceased. Investigators believe the gunman, a white male, acted alone. pic.twitter.com/2UfxorT9qj

— Greg Angel (@NewsGuyGreg) August 26, 2018
Comments